The pursuit of higher education is an essential aspect of personal growth and development. However, enrolling in and pursuing a college degree comes with a significant price tag and a complex payment process that can be a significant challenge for many students, especially international students. The cost of tuition and living expenses in a foreign country can be daunting, and navigating the payment process can add another layer of stress to an already challenging experience.

One of the most significant challenges international students face in paying college tuition is the fluctuation of exchange rates. This can result in unexpected costs and make budgeting for tuition and other expenses difficult. Additionally, some international students face difficulties in accessing the payment methods required by their institutions, which can delay the payment process or result in the rejection of the payment entirely. Other key hurdles include difficulties with tracking international payments, communication barriers, and misinformation or inadequate guidance.

At Flywire, we understand these challenges and strive to support international students with their payment needs. We provide a secure payment method that allows students to pay their tuition in their local currency, which can eliminate the risk of unexpected costs caused by fluctuating exchange rates. Moreover, we partner directly with colleges to ensure real-time tracking of payments and help eliminate delays or complications that can arise during the payment process.

In this article, we will explore in-depth the challenges and difficulties faced by international students when paying their college tuition, featuring some real opinions and thoughts from some students we interviewed that have used Flywire before.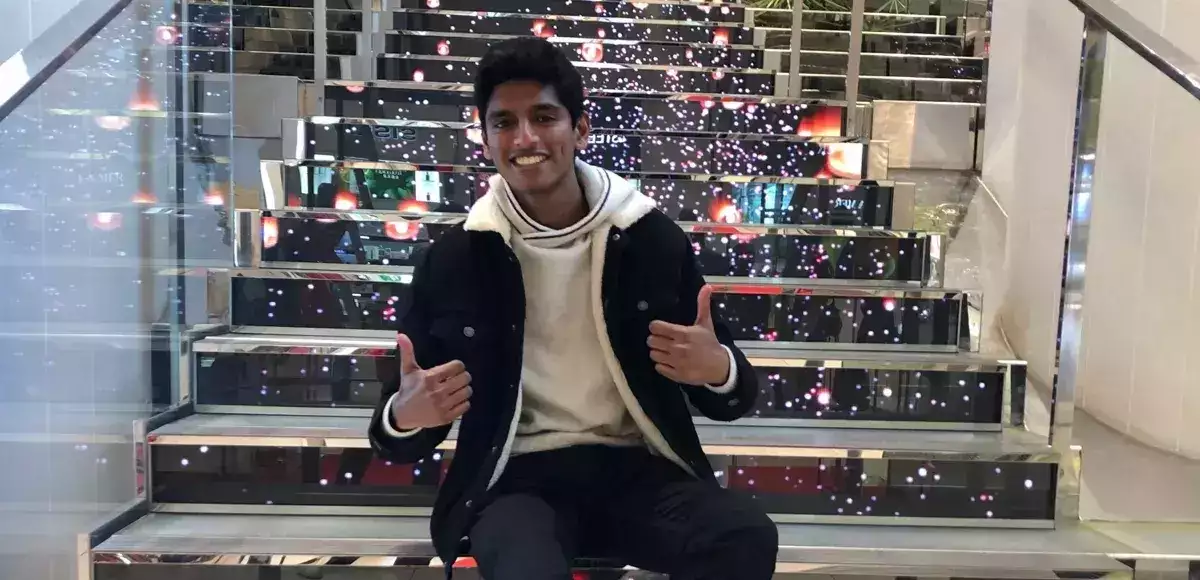 What challenges did you face when it came to paying your tuition fees before using Flywire?
Before finding Flywire, I realized I would have to deal with currency conversion rates, which made the process confusing and costly. I turned to Flywire because I was looking for a payment processing tool that would allow me to pay my school fees. - Gautham Salgam, Flywire User (Studied Abroad in Europe, from US)
Previously, I had trouble tracking the status of my payment and didn't have access to multilingual customer support. Since English is not my first language, I wanted to use a service where I could communicate with someone clearly in my native language. - Anderson Chung, Flywire User (Studied in US, from China)
One of the biggest challenges was figuring out how to transfer funds from my home country to the US in a way that was affordable and efficient. Ambiguous instructions and lack of transparency can make a difficult experience even more confusing. - Ethan, Flywire User (Studied in US, from Myanmar)
How did you hear about Flywire and what led you to choose it over other payment processors?
As an international student, it can be tough to find resources that cater specifically to my individual needs and situation, but Flywire's website had a lot of valuable information and resources about how to pay tuition as an international student and the experience of studying in the US. After initially learning about Flywire through my college payment portal, I looked at some other payment methods and felt Flywire was the most reliable, user-friendly, and affordable option available. - Ethan, Flywire User (Studied in US, from Myanmar)

When I spoke to my institution, they gave me two payment methods, one of which was Flywire. After reading about the service and visiting the website, I realized it would meet all of my needs and would provide me a secure and convenient way to pay my tuition. It seemed reliable and many of my other friends who had previously used it recommended it to me. I was impressed with the variety of high-tech features on offer and the clear guidance. I also really liked the user interface of the Flywire portal and the design of the website, consolidating my decision. - Dani Le, Flywire User (Studied in US, from Vietnam)
Can you describe your experience using Flywire to pay your tuition fees?
I appreciated the high level of security shown by the verification process, which required me to fill out the same form and provide the same verification documents every semester. While this may initially seem like an inconvenience, it reassured me that my payments were secure and legitimate. - Vidhan Surana, Flywire User (Studied in US, from China)
The process was easy to understand, and I really liked that I had the ability to track the status of my payment at every step. This made me more keen on choosing Flywire and in the end really helped me stay on top of my payments. - Gautham Salgam, Flywire User (Studied Abroad in Europe, from US)
I thought using Flywire was extremely straightforward, simple, and convenient. The entire process was made easy for me and there was a lot of resources and information available to help me pay my tuition fees correctly with the service. - Dani Le, Flywire User (Studied in US, from Vietnam)

Using Flywire was a great experience. The process was straightforward and I was able to easily track the status of my payment. I really appreciated the round-the-clock multilingual support that was available through multiple channels; I was able to talk to someone from the customer service team over the phone in my local language, making the communication process easier for me and allowing me to be more confident and comfortable about the whole payment process of my tuition. - Anderson Chung, Flywire User (Studied in US, from China)
What were the key benefits you gained from using Flywire?
The key benefits I gained from using Flywire were the ability to pay in my local currency, discounted exchange rates, and constant guidance throughout the payment process. The process was quick and convenient, which I really appreciated. I also liked the transparency and flexibility of Flywire, which made it easy to understand the fees and process associated with paying my tuition. - Ethan, Flywire User (Studied in US, from Myanmar)
With Flywire, I felt I was using a service that prioritized my needs and wants of convenience, cost savings, and security. I no longer had to deal with confusing currency conversion rates or worry about the reliability of traditional wire transfer methods. Instead, I had access to a user-friendly payment processor that made the process easy and hassle-free. - Gautham Salgam, Flywire User (Studied Abroad in Europe, from US)

As an international student, paying tuition fees can be a tough task, especially when it involves foreign currency exchange and international money transfer. Flywire provided me with the ability to pay my tuition fees in my local currency with discounted and competitive foreign exchange rates, which helped me save money. - Vidhan Surana, Flywire User (Studied in US, from China)

In what ways did using Flywire make the process of paying your tuition fees easier and more convenient for you?
I think the transparency and security offered by Flywire is what makes it a really great service for international students such as myself. I was looking for a solution that would allow me to pay my fees without worrying about whether it would reach my institution on time or would get lost. Flywire's guided process, real-time tracking, and verification process were all important in helping me pay my tuition in a stress-free way. - Dani Le, Flywire User (Studied in US, from Vietnam)

Using your service made paying my tuition fees much easier and more convenient in a few ways. First, being able to pay in my local currency saved me the hassle of having to convert currencies and deal with any associated fees. Second, your platform was very user-friendly and easy to use, with clear instructions and an aesthetically pleasing interface. Finally, having real-time tracking functions allowed me to keep track of my payment's progress, giving me visibility into where the fees were in the "journey" from my payment account to the college. - Vidhan Surana, Flywire User (Studied in US, from China)
In comparison to other payment processors you've used, how would you rate the overall customer experience of using Flywire?
I chose Flywire because I felt it met all my needs, and in the end felt that the overall customer experience of using Flywire was excellent. The round-the-clock multilingual support was a major factor for me and helped a lot. - Anderson Chung, Flywire User (Studied in US, from China)
I thought the customer service of Flywire was great. The customer service representatives I spoke to were very friendly and professional, giving me the right information and guidance to ensure I was using the service right and was on top of my payments. They were also very accessible, via the chat function and email. - Dani Le, Flywire User (Studied in US, from Vietnam)

Overall, the customer experience of using Flywire was excellent. From the user-friendly payment process to the helpful customer service representatives, I felt well-supported and informed throughout the entire payment process. I would definitely recommend Flywire to other international students who are looking for a convenient and reliable way to pay their tuition fees. - Gautham Salgam, Flywire User (Studied Abroad in Europe, from US)